Hits: 16
Outlining our complete range of Architectural 3D Rendering Services with regard to different types of Photo-Realistic 3D Architectural Visualization.
3DArchPreVision is a 3D Architectural Rendering Company, which provides cutting-edge Photo-Realistic Architectural 3D Rendering Services and other related digital 3D render solutions towards clients' technological requirements. We combine the latest CAD technology, creativity, and technological expertise to produce exclusive, visually superior renderings and animations. We constantly update our technical skills to keep pace with the technological advancements in CGI related to architecture.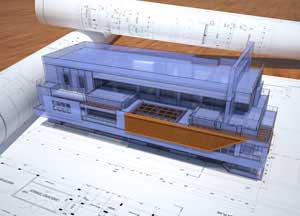 Sophisticated computer graphics and animations in the field of architecture, have reached a stage wherein it is vital not only for one's marketing needs but also helps in the basic design process. It provides the designer with the added advantage of conceptualizing the project, much before its actual execution & completion. To demonstrate our capabilities & technical skills we encourage you to surf through our Portfolio Section.
Our 3D Architectural Rendering Company assists you to experiment, analyze, and choose materials, finishes, and colors much before they are put into actual physical usage. This ensures that your project is completed successfully, each time and every time.
Our 3D Architectural Visualization Company provides visually striking, high-quality 3D Interior & 3D Exterior Animation, 3D Architectural Rendering, and 3D Architectural Visualization, which will assist clients to compete for new contracts and work on new projects at vastly improved productivity levels. Using the latest trends in CAD technology also makes a good style statement about your organization. We are up to date with the new technologies in the industry.
We specialize in 3D imaging of property, offering both interior and exterior modeling. We provide detailed still images of the virtual property, 3D animated walkthroughs of the interior of properties, and external flybys. These visualizations can prove invaluable when obtaining statutory planning permissions from the relevant authorities for development. They can be used for promotions on brochures, posters, flyers, videos, and display stands. Please do revert to Contact 3D Architectural Visualization Studio, if you have any queries.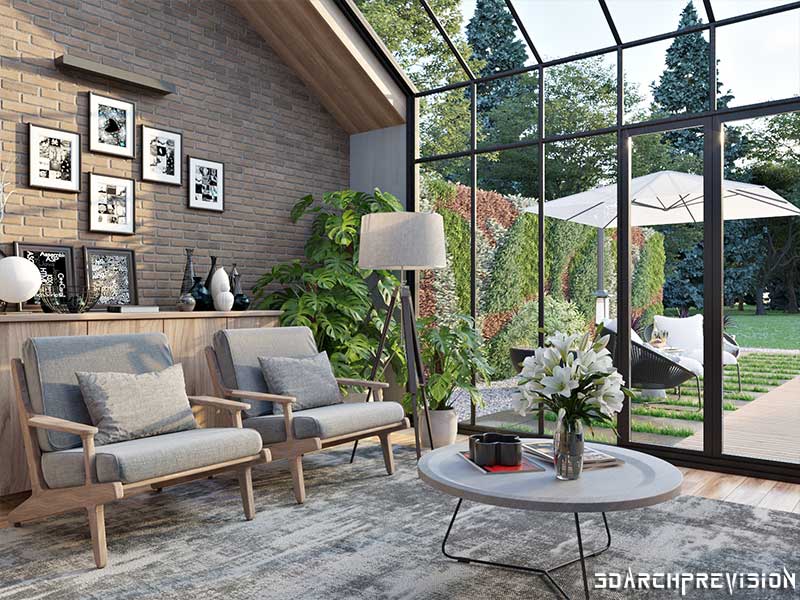 3DArchPreVision, a 3D Architectural Visualization Company, provides Architectural 3D Rendering Services including: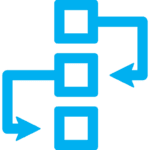 3DArchPreVision – 3D Architectural Rendering Company – Our Process Work-Flow
The Process Work-Flow, followed by our 3D Architectural Rendering Company, for our Architectural 3D Rendering Services, to create 3D Renders are:
3DArchPreVision receives the project requirements and materials from the client as DWG, DXF, PDF, or Hand Drawn Sketches.
These 2D drawings are then converted to 3D models to produce the 3D Architectural Visualization.
Colors, materials & textures as suggested by the client are then applied to the model.
Life-like day/night lighting conditions based on the project requirement are then stimulated.
Shadows and reflections to achieve photo-realism are then generated. All these outputs are generated using 3DSMax and VRay Plugin.
Elements such as foliage, vegetation, furniture, vehicles, clouds, etc are added for the final picture-perfect 3D Architectural Visualization.
3DArchPreVision will send the first set of draft 3D Architectural Visualizations for client approval and feedback, with watermarking.
Update changes on these 3D Architectural Visualizations, and 3D Renders based on the feedback received from the client until their final approval is obtained.
3DArchPreVision, upon final approval, will render and deliver to the client desired high-resolution 3D Architectural Visualizations.
For more details, please refer to our Frequently Asked Questions section.
Also, read our Unique Selling Proposition to know why our Architectural Rendering Services Company should handle your 3D Architectural Visualization requirements.
Please note that 3D models made in SketchUp, ArchiCAD formats, etc., supplied by the client are also acceptable. The cost of the project will be accordingly reduced.
3DArchPreVision | Services | Architectural 3D Rendering Services | Our Varied Technical Expertise and 3D Rendering Capabilities
May 1, 2023