Hits: 19

A Foreword About Our 3D Architectural Visualization Studio, Forming Part of Established 3D Architectural Rendering Companies in India.
3DArchPreVision is one of the few established & relevant 3D Architectural Rendering Companies, based in Chennai, India. Our team consists of a professionally qualified Design Architect and 3D Artists with more than 15 years of experience. We are totally committed to quality, innovation & photo realism. Our Architectural Visualization Studio employs the latest Software Technologies for Digital 3D Visualization Solutions. These include AutoCAD Design Suite 2022, VRay 5, and Adobe Creative Cloud. Additional software plugins used for Photo Realistic 3D Architectural Visualization include Itoo Forest Pack, Itoo RailClone Pro, Megascan Scan Library, and Poliigon Textures.
We provide consistent high-quality photo-realistic architectural rendering services. Our clients include Architects, Interior Designers, and Real Estate Property Developers. 3D Architectural Visualization Services we provide are a B2B Work Model. It assists our clients to showcase their projects to their prospective clients. The Renders are delivered on pre-defined & accepted time schedules. We work at globally competitive prices, starting at USD $150 and the prices vary based on different project deliverables. These fall well within the client's marketing budgets.
Our team works closely with the clients taking into consideration their feedback & suggestions on a continuous basis in order to create stunning Photo-Realistic Architectural Visualizations. The renders are individually customized for image scale, render quality & pixel output as per the client's needs. This provides a sense of accomplishment to the clients and our 3D studio.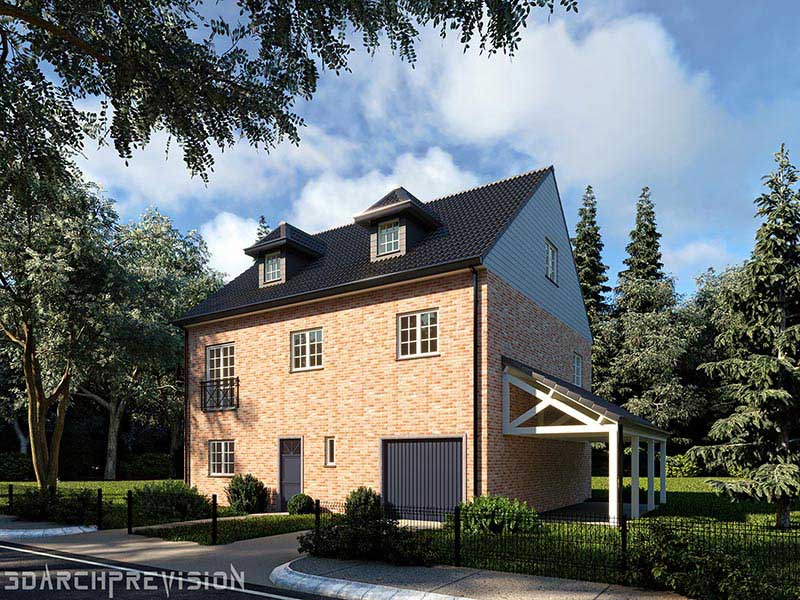 Our Architectural 3D Rendering Services are cost-effective solutions, which add great value to all of your Marketing, Advertising, and Creative needs. We are a single-stop solution for all of your CGI 3D architectural visualization and 3D rendering requirements. We also have a lot of inherent design visualization strengths which are our Unique Selling Proposition. Please spare a moment to have a glimpse at our 3D Rendering Portfolio section for a further call to action.
Photo Realistic 3D Architectural Visualization Services We Provide Include:
Please browse through the Frequently Asked Questions for most of your general queries.
If you find our work interesting and worth considering for your 3D Architectural Rendering requirements, please do revert to us at Contact 3D Architectural Visualization Studio.
3D Architectural Rendering Company | Our Studio Introduction
May 1, 2023