Hits: 13
Exhibiting Our 3D Interior Rendering Services Through Our 3D Interior Visualization Portfolio Gallery.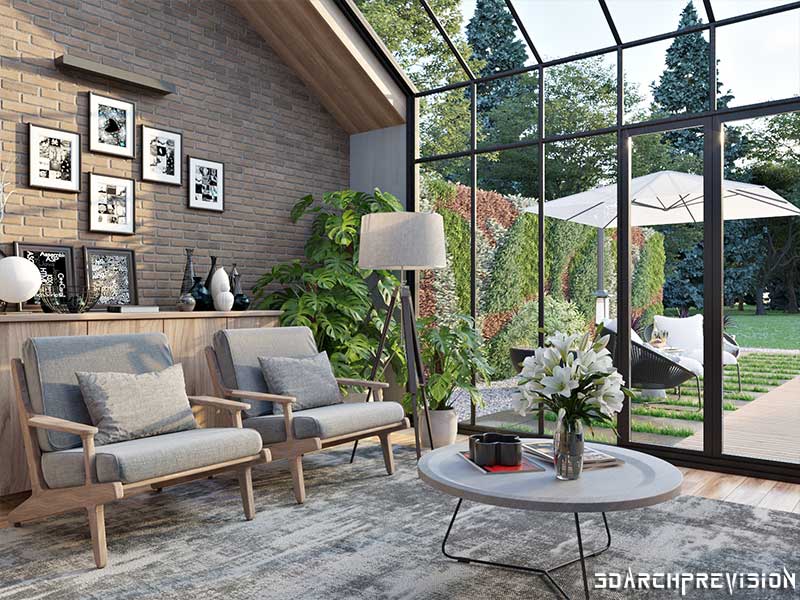 3DArchPreVision provides high-quality 3D Interior Rendering services to global clients. We cater to all the specific 3D rendering needs of a wide range of clients, including architects, designers, property developers & re-developers, and more. We use the latest software and technology tools namely, AutoDesk 3DSMax 2023, VRay 5 and Adobe Creative Cloud, to give you the desired quality and render output.
With great emphasis placed on 3D Interior Rendering Services, our team is technically prepared and well equipped to articulate and handle all client orders, irrespective of size & scale, on all types of building projects. We focus on quality to present innovative 3D design visuals, satisfying our clients' needs, sensibilities, and interests. All of this done in a timely manner as per the accepted deadlines with provision for multiple revisions.
Our 3D Interior Rendering Services Offer These Following Advantages And Penultimate Gains: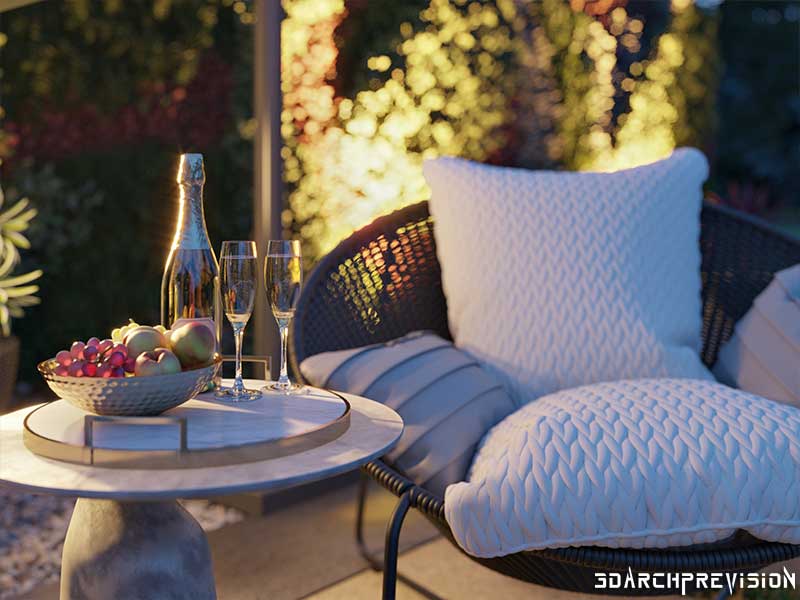 >  Photo-realistic representation of client's desired vision.
>  Clear graphical 3D imagery of the project, thus eliminating errors during execution.
>  Maximum usage of all available project resources thus minimizing wastage and resources optimization.
>  Projecting total cost estimation, scheduling, and factoring in savings potential.
>  Better critical analysis of 3D interior design concepts, creative ideas. Ushering in changes, if needed, for design improvements.
>  Analyzing weak points in the interior design concept or project scheme.
>  Knowing all technical aspects of the project design, namely textures, models, lighting, firsthand before actual application.
>  Visualizing the end result of the project at a fraction of the actual implementation cost.
Broadly speaking Architectural 3D Interior Rendering Services entails the CGI representation of the interior of a building project, thereby showcasing all its distinctive design elements & features. This means that all the characteristics of a proposed interior with its aesthetic value will be graphically represented by using the relevant computer programs.
3D Interior Rendering Services entails interior design and related, relevant technical details, which go hand in hand with interiors space planning such as the objects placement, wall colors, textures, furniture, accessory fittings, greenery, people, etc. A 3D render of the proposed interior will assist in space management, objects placement, and other design limitations & hindrances.
3D Interior Rendering Services – An Integral Part of Modern Architectural Design, Interior Space Planning & Project Development.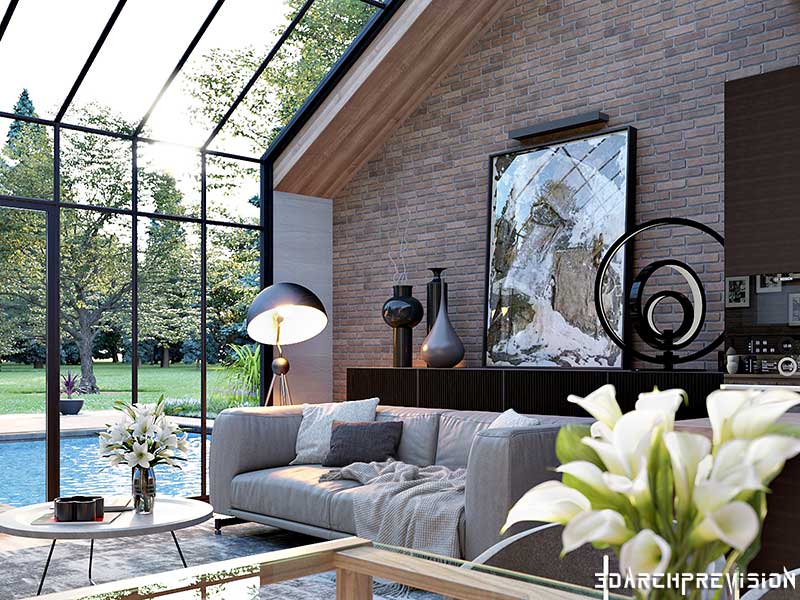 3D Rendering is very useful in architecture, construction, design, advertising, tourism, real estate, property re-development, space planning & management, and much more.
Technical prowess in 3D architectural rendering assists in visually showcasing a proposed project to clients and investors from the above-mentioned fields and affiliated industry.
This makes it easier for everyone involved to see the beauty of a proposed project, as implementable 3D renders of architectural designs are created and presented for posterity.
3D rendering and visualization is a technology that will stay with us for a very long time. 3D visualization helps us to interact with virtual objects.
With these digital images, clients and investors can modify the dynamics of a project such as lighting, textures, colors, wallpapers, furniture etc with least financial implications.
It is vital to know that virtual reality is an extension of our world which makes interaction possible on both sides using special 3D visual effects.
For more answers to queries please refer to our Frequently Asked Questions page. Please feel free to reach us through Contact 3D Architectural Visualization Studio, for more in-depth information.
Also please do find time to visit our general 3D Renders Portfolio Section to navigate to different categorized 3D render sections. More renders can be sent on request.
A plethora of completed 3D Exterior Architectural Visualization Renders can be viewed here. Some samples of 3D Floor Plan Rendering can be seen by clicking here. A sample 3D Interior Rendering is posted here for your consumption.
3DArchPreVision | 3D Interior Rendering Services | Completed 3D Interior Renders Gallery
May 1, 2023