Hits: 30
Showcasing Our 3D Exterior Rendering Services Through Our 3D Exterior Visualization Portfolio.
3DArchPreVision provides 3D Exterior Rendering Services including 3D Exterior Architectural Visualizations, 3D Exterior Architectural Renderings, 3D Photo Realistic Exterior Views, across the globe. These compelling 3D renders and 3D illustrations are great marketing devices for realtors and developers.
3D Exterior Rendering Services involves these steps to progress from 3D Modeling to 3D Visualization: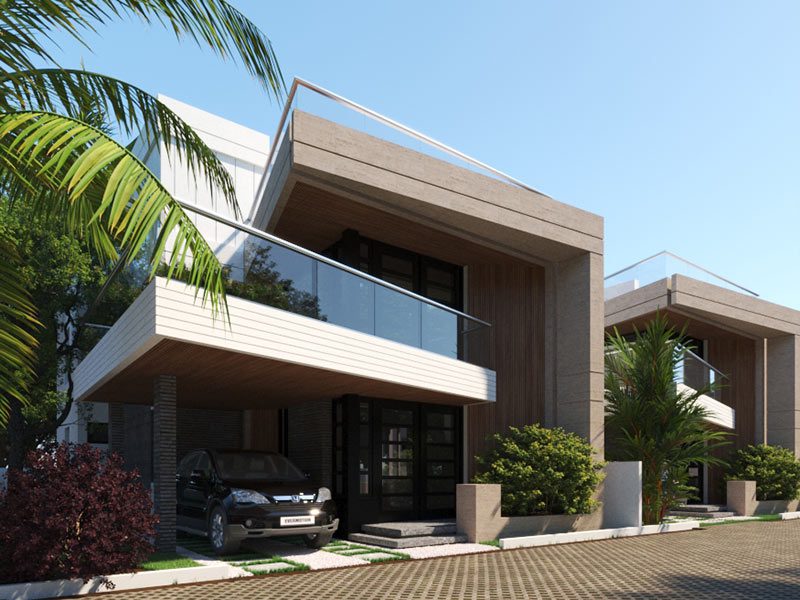 >  Receiving the project scope and assigned materials from the client as DWG, DXF, PDF or Hand Drawn Sketches.
>  Converting the 2D AutoCAD drawings to 3DSMax exterior models for crafting the 3D Exterior Visualization.
>  Applying colors, materials, and textures, as per terms of reference, to the developed 3DSMax model.
>  Stimulating photo-realistic day/night lighting conditions, textures, and maps, based on the client's desire and project scope.
>  Applying Shadows and reflections to the render scene, to accentuate photo-realism. This W.I.P. is highly important for 3D rendering naturalism.
>  Strategically adding elements namely foliage, furniture, vehicles, clouds, people etc., for the final picture perfect 3D Architectural Visualization.
>  These preliminary renders are considered as initial drafts.
>  Sending the first set of draft Exterior Architectural 3D Rendering for client feedback. All drafts will be sent with watermarking.
>  Updating changes to these 3D Architectural Visualizations and 3D renders based on the feedback received from the client.
>  This work in progress continues till the client freezes the accepted, revised draft as the final approved 3D render.
>  Upon final approval, rendering the final high-resolution 3D image, without watermarking, as per the project scope.
>  And finally delivering the render output to the client after the project fees have been paid and transferred.
For more specific details, please refer to the Frequently Asked Questions Page. Also please find time to read through our Unique Selling Proposition to gauge us better. Please read our Services Section to understand our range of technical capabilities.
Additional relevant information which contributes in part of our 3D Exterior Rendering Services
Client supplied 3D models made in SketchUp, ArchiCAD, and other digital formats like PDF, are also acceptable in creating Exterior Architectural 3D Rendering. We do not work on any software apart from AutoDesk Design Suite 2019, VRay Next Plugin and Adobe Creative Cloud.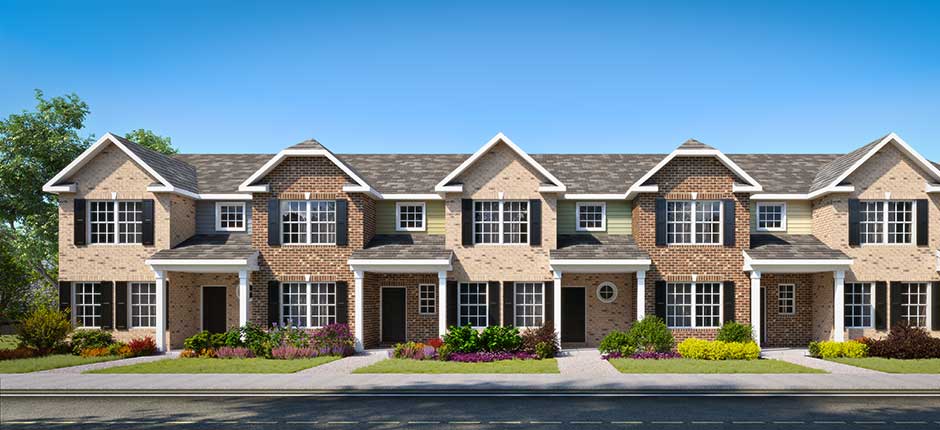 This is primarily achieved by importing the client supplied files into the 3DSMAX format. The project cost will be lowered as per the workload reduction and involved complexity.
Our design studio has worked on a variety of 3D Exterior Rendering Services projects, including single-family residences, large-scale multi-family residential complexes, commercial spaces, religious buildings, institutional buildings, etc.
Please visit a Sample Blog Posting of ours to perceive the evolution of the final renders of an apartment project we worked on. Another sample of a latest completed project can be viewed here.
Also please do find time to visit our general 3D Renders Portfolio section to navigate to different categorized render sections. If you wish to specifically see our past 3D Interior Visualizations works, then please click here.
Displayed below are consolidated 3 columns of images depicting some of our past completed 3D Exterior Architectural Renderings.
Alternatively, please do revert to us through Contact 3D Architectural Visualization Studio, and we will be pleased to forward some of our latest completed works, as projects occur frequently and website revisions are done at predefined time schedules.
3DArchPreVision | 3D Exterior Rendering Services | Completed 3D Exterior Rendering Gallery
May 1, 2023