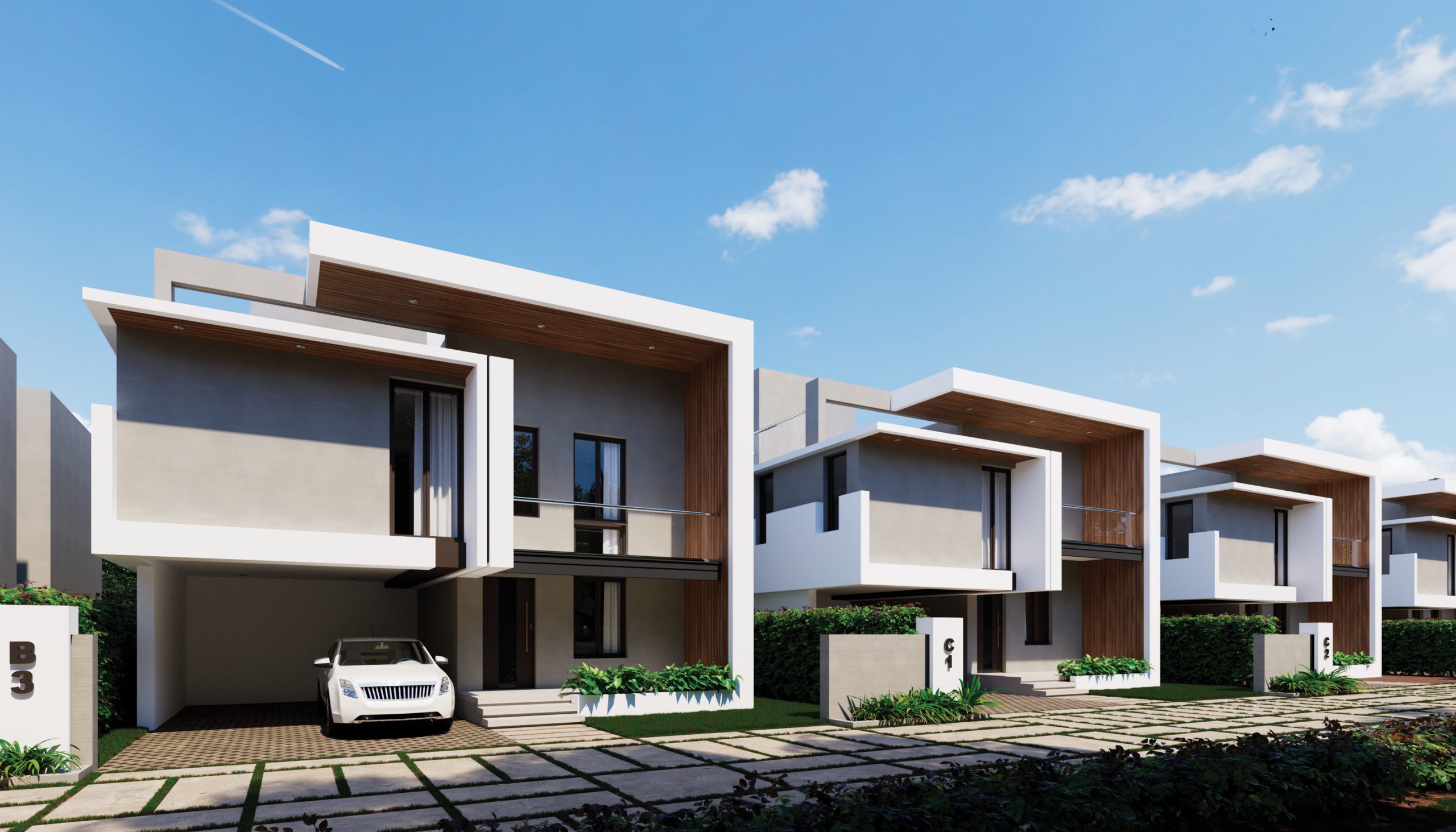 3D Exterior Visualization of Residential Villas in India. We are a 3d architectural rendering company. We provide 3D rendering services within tight deadlines. Our rates are competitive as compared to the market standards. We create photo realistic renders using latest software such as Autodesk 3DSMax 2023, Vray 5 and latest Plugins such as Itoo Forest Pro, Railclone, Megascans, Poliigon etc. Please visit our Portfolio to see more.
This is a residential development coming up in Coimbatore, India. It comprises of eight independent Villas in a One Acre plot. The site is located in a serene residential colony in Kovaipudur, Coimbatore. Privacy, Ample Lighting and Ventilation were the key factors used in designing these Villas.
In this project we have been helping our client, an Real Estate Promotor, to finalize the various design parameters cum aspects in terms of different design elements, colors, and finishes with our 3D Exterior Visualization services. We have also been helping this client finalize the outdoor landscaped design. Please visit another Sample Blog Post for a different Project 3D Visualization. Visit our FAQ sections if you have any queries.
Please get in touch with us at Contact 3DArchPreVision Visualization Studio for a free quote of your residential 3D rendering requirements.