Hits: 11
Juxtaposing 3D Exterior Photo Montage Rendering Services With Live Locations to Create Amazing 3D Photo Montages.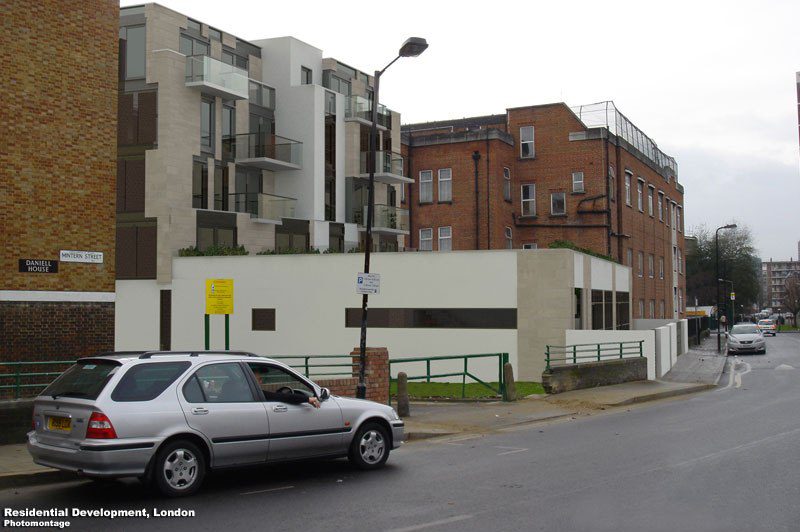 Deployment of 3D Exterior Photo Montage Rendering services is enormously productive in client presentations for perceived outcomes in architectural visualization for a design concept, in real-time live surroundings. These services, provided by 3DArchPreVision, will assist Real Estate Developers and Re-Developers close sales with a little less marketing effort as the 3D Renders will do the talking. Ultimately multiple factors will decide a client's deal closure.
It provides clients with better photo-realistic visual & virtual experiences of future architectural projects with their 3D model super-imposition, mapping, texturing, lighting & rendering being done on an actual site image. This synergy of creativity and reality is a win-win situation for both the 3D Visualizer and Developer.
The Viability of 3D Exterior Photo Montage Rendering Services as Force Multiplier in Property Re-Development.
Exterior Photo Montage Rendering Services is a type of architectural visualization service that retains the existing buildings, environment, nature, and entourage of the actual site location with just the super-imposed 3D Model being rendered to scale & dimensions in its designated slot on the client-supplied actual size image. This is a pretty challenging task to accomplish.
The actual site photograph supplied could be human-eye level, birds-view, one taken using drones, or from adjacent buildings. Accordingly, the view of the 3D model being generated will vary as per the camera angles and light settings, to match the characteristics of the actual photograph.
A point to stress upon. If done well, according to scale, proportion, and lighting, the superimposed 3D render cum structure, will jell well with the surroundings. This will provide us insight if the yet-to-be-developed building will be a match or mismatch viz., its actual site location and environment.
The end result of our Exterior Photo Montage Rendering Services can be gauged from the image on the right which depicts the same situation & outcome after and before superimposition, thereby lending credence to the viability of 3D Exterior PhotoMontage Rendering Services as an excellent form of sales management.
To know more about our immense capabilities, please visit our Services Section to get an in-depth understanding of our technical knowledge and skills. All of this expertise has been accumulated over a period of 15 years since our inception.
Also please visit our Portfolio Section to glimpse through our Limited Works Gallery encompassing all the different categories of completed 3D renders. You can always browse through our FAQ section for a lot of answers to queries that may invariably pop up.
Also please navigate to our 3D Exterior Architectural Visualization Renders Section by clicking here. A small portfolio of 3D Interior Architectural Renderings can be viewed by clicking here.
All of these technical skills and Realistic 3D Render Output are accentuated by the use of primary software, namely AutoDesk Design Suite 2019, VRay Next, and Adobe Creative Cloud.
A sample 3D interior Visualization Render can be viewed here. A set of Renders of a completed project in Norway can be viewed here.
3DArchPreVision | 3D Exterior PhotoMontage Rendering Services | Superimposing 3D Renders on Actual Site Images | Completed Gallery
May 1, 2023