Hits: 24
3DArchPrevision – Contact our 3D Architectural Visualization Studio in India – Channels of Communication
Kindly use either of the listed modes to Contact 3DArchPreVision, an established 3D Architectural Visualization Studio in India.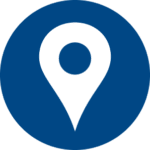 We will revert back with definitive answers to all your queries within 6 hours.
Albeit you can also visit our Frequently Asked Questions Section for generalized answers.
Alternatively, you can also follow us through our Social Media Links. Scroll up or down for all our Social Media Postings.
Please find the time and visit our Blog Section for the latest completed project listings.
For consolidated perusal of different styles of 3D Architectural Rendering, please visit our Portfolio Page.
You can also visit the Services Section to understand our complete range of technical capabilities.
Still not convinced? Read through our Unique Selling Proposition Page to ascertain why you should consider us as your preferred 3D Architectural Rendering Company.
3DArchPreVision | Contact | 3D Architectural Visualization Studio | Reach us | Voice | Email | Comment Form | Social Media | Skype
May 1, 2023