3D Exterior Dusk Time Architectural Rendering of a Villa in Spain.
3D Architectural Exterior Dusk Time Rendering of a Luxury Villa in Spain showing its swimming pool and the deck with its surrounding landscape.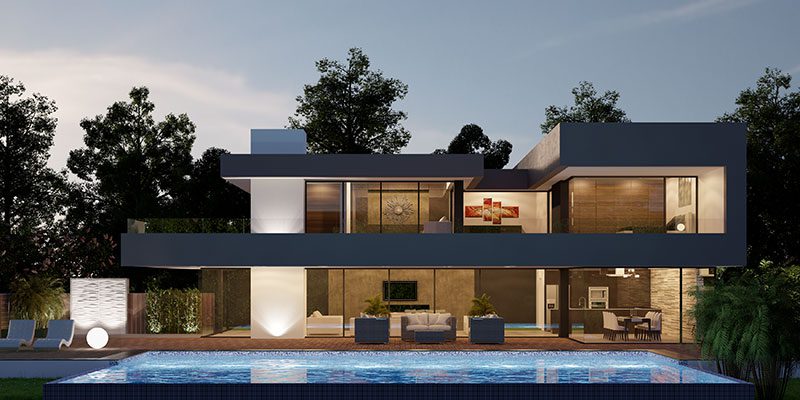 Our quick turnaround and competitive prices are added advantages. Please get in touch with us at Contact 3DArchPreVision Visualization Studio for a free quote of your project.