Craftsman Style Residential Exterior Render
We created this Craftsman Style Residential Exterior Render from DWG CAD files using 3DS Max Design 2016, PhotoShop CC. We also used various other plug-ins such as V-Ray 3.6, Itoo Forest Pack etc to create this craftsman style residential exterior daytime render.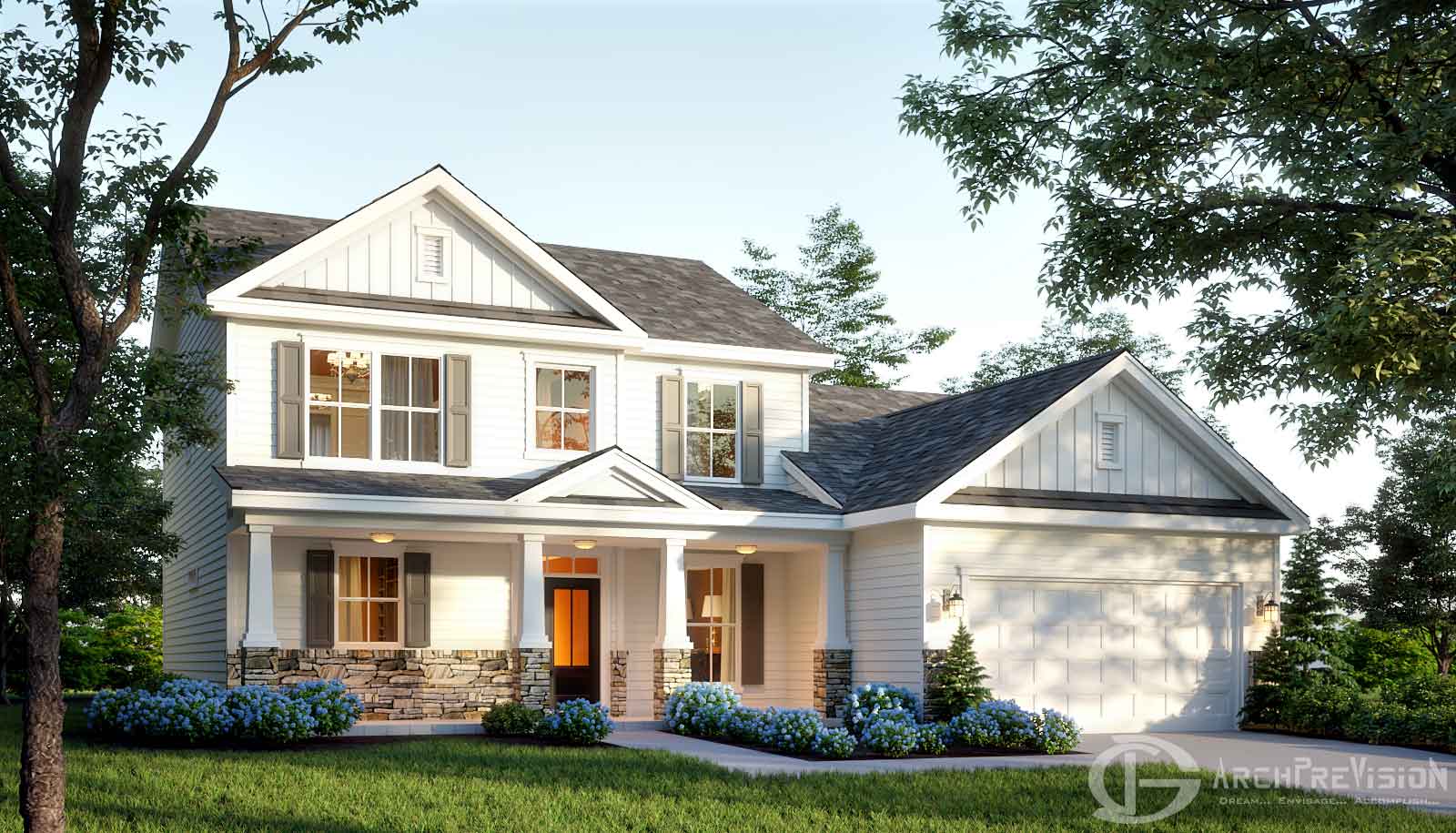 3D CGI Visualization is the process of creating digital images which mimic real time imagery. In this project we have been helping our client, a marketing agency, sell their property.
Our quick turnaround and competitive prices are added advantages. Please get in touch with us for a free quote of your project. Also please visit our blog for more.