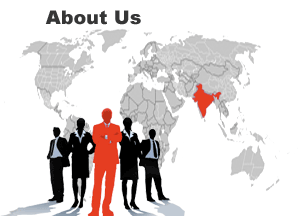 Architectural PreVision – Technical Background
3DArchPreVision is an established Architectural Visualization Company based in Chennai, India. Our studio provides a complete range of 3d rendering services which include but not limited to:
3D Walkthrough Animations – Exterior & Interior Visualization
Aerial View Panoramic Exterior Visualization
3D QTVR – Interactive QuickTime Virtual Reality
3D Product Modeling
3D Photo Montage – Exterior Visualization
NPR Modeling – Non Photo Realistic / Artistic Interior & Exterior Visualization
3DArchPreVision is spearheaded by a professionally qualified design architect. We are totally committed to quality and innovation for the last 11 years. We employ latest Software Technologies which include AutoDesk Design Suite 2016, V-Ray 3.5 and Adobe Creative Cloud, softwares thus enhancing quality of the final output.
3DArchPreVision is a team of qualified architects and 3D visualizers. 3DArchPreVision provides consistent high quality photo realistic architectural rendering outputs. Our clients include Architects, Interior Designers, Property Developers & Realtors. Our 3D visualization services help our clients showcase their projects to their prospective clients. Our projects are delivered on pre-defined & accepted time schedules. We work at globally affordable competitive prices, starting at USD 150, which are well within the client's marketing budgets.
3DArchPreVision's team works closely with the clients taking into consideration their feedback & suggestions on a continuous basis in order to create stunning photo-realistic architectural renderings. These renders are individually customized to the client's requirements. This provides a sense of accomplishment to the clients and our studio.
3DArchPreVision's various 3D rendering services are a cost-effective solution which adds a great value to all of your Marketing, Advertising and Creative needs. We are a single stop solution for all of your architectural visualization and rendering requirements. Please contact us for any of your design related queries.