3D Photo Realistic Interior Render Beauty Parlor USA
3D CGI Architectural Visualization is the process of creating digital images which mimic real time imagery. In this project, 3D Photo Realistic Interior Render Beauty Parlor USA, we have helped our client, an Interior Decorator in USA, to conceptualize his design for his client who was executing a beauty parlor.
3D Architectural PreVision is an established architectural firm based in Chennai, India, which is totally committed to quality and innovation. Our studio provides a complete range of digital visualization services in the field of 3D Architectural Visualization, 3D Rendering, 3D Illustration, 3D Still Render Shot, 3D Architectural Photo-montage, 3D Walk-through Animation, 3D QTVR, 3D Product modeling, NPR – Artistic Interior & Exterior Visualization, for the last 11 years, employing latest Software Technologies, thus enhancing quality of the final output.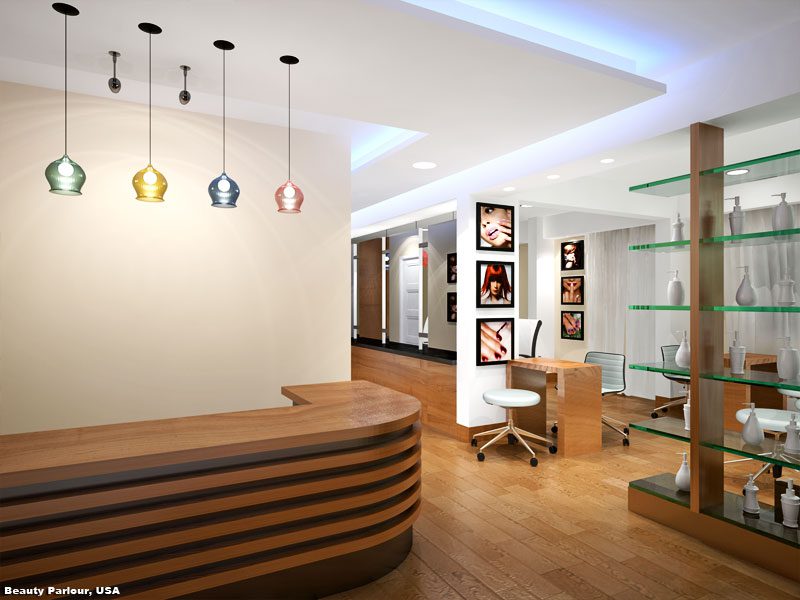 This Photo-Realistic 3D Interior Visualization / Rendition depicts the space of a beauty parlor in the USA. This work was done using AutoCAD, 3DSMax and VRay software.
Our quick turnaround and competitive prices are added advantages. Please get in touch with us for a free quote of your project.