3D Exterior Perspective Rendering Cottage Faroe Isles
3D CGI Architectural Visualization is the process of creating digital images which mimic real time imagery. In this project, 3D Exterior Perspective Rendering Cottage Faroe Isles, we have helped our client, an Architect in Britain, to conceptualize his cottage design for his client based in Faroe Islands.
3D Architectural PreVision is an established architectural firm based in Chennai, India, which is totally committed to quality and innovation. Our studio provides a complete range of digital visualization services in the field of 3D Architectural Visualization, 3D Rendering, 3D Illustration, 3D Still Render Shot, 3D Architectural Photo-montage, 3D Walk-through Animation, 3D QTVR, 3D Product modeling, NPR – Artistic Interior & Exterior Visualization, for the last 11 years, employing latest Software Technologies, thus enhancing quality of the final output.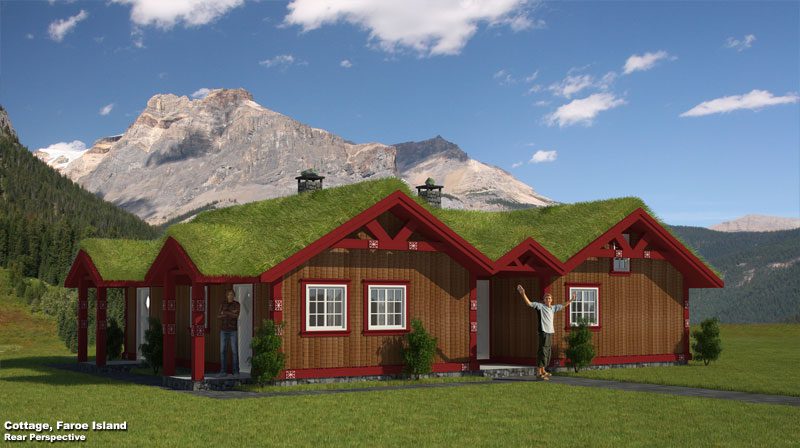 The steps involved in generating 3D Exterior Perspective Rendering are:
We receive the project requirements and materials from the client as DWG, DXF, PDF or Hand Drawn Sketches.
These 2D drawings are then converted to 3D model to produce the 3D Exterior Perspective Render.
Colors, materials & textures as suggested by the client are then applied to the model.
Life-like day / night lighting conditions based on the project requirement are the stimulated.
Shadows and reflections to achieve photo realism are then generated.
Elements such as foliage, vegetation, furniture, vehicles, clouds etc are added for the final picture perfect 3D Exterior Perspective Render.
First set of draft 3D Exterior Perspective Rendering Cottage Faroe Isles, are then sent for your approval / feedback, with watermarking.
Update these 3D Exterior Perspective based on the feedback received from the client till their final approval.
Upon approval, the final high resolution 3D Exterior Perspective will be rendered and delivered.
Please note that 3D models made in SketchUp, ArchiCAD etc supplied by the client are also acceptable. The cost of the project is accordingly reduced. This work was done using AutoCAD, 3DSMax and VRay software. Sample render of a church in Jamaica can be visited here.
Our quick turnaround and competitive prices are added advantages. Please get in touch with us for a free quote of your project.